More About Our Company
At Gibson, we are advisors and consultants, not just insurance brokers. What's the difference? Insurance is a component of risk management, not the only solution to risk. We provide counsel and advice on complex business and people issues that go far beyond the scope of an insurance policy. This approach provides value and sophisticated protection.
Our technical development and strategic deployment of comprehensive solutions for local, national, and international corporations is unrivalled.We are dedicated to protecting what matters most. We provide tools, resources, and services with excellence and unsurpassed ethics.
Read More
Recent Blog Posts
December 9, 2013 |
A bartender is legally liable for serving alcohol to a patron who becomes intoxicated and then injures a third...
Read More
Homepage – Breaking News
A guide to the Affordable Care Act published by the South Bend Tribune and St. Joseph Regional Medical Center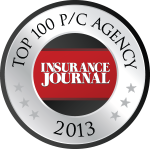 We place a big priority on healthy employees and strive for a culture of wellness. We achieve this goal by supporting physical activity during work hours, providing healthy food options, measuring outcomes, and emphasizing healthy lifestyles!